What is a manufactured home and how does it differ from a modular home?
A manufactured home (also known as a mobile home) is a single or multi-sectional home built on a permanent frame, like a steel undercarriage/chassis, with a removable transportation system (hitch and wheels). The unit is permanently attached to a site-built foundation and is subject to the 1976 federal standards established by the Department of Housing and Urban Development (HUD).
A modular home is constructed in a factory using conventional home floor joists and delivered to a site on a trailer or flat bed truck. The delivered home may be in the form of panels that are assembled at the site, may be pre-cut and assembled on site, or may be pre-built and delivered in one piece. The home, panels or pre-cut panels are lifted from the trailer and attached to a foundation. A modular home may be single or multi-storied. Modular homes are not subject to HUD standards, but must be built to state and local Uniform Building Codes.
Homeowners, please consider this: Protect your investment by making sure your contractor is registered and obtains all permits,inspections and approvals required by law. The lack of a permit, inspection, and approval could affect the safety of your home, yourability to obtain home financing, and your ability to obtain insurance or collect on insurance claims. A permit, inspection and approval will ensure that the work done on your home conforms with current manufactured/mobile-home safety codes. Even if the title has been eliminated on your manufactured/mobile home, alterations still require a permit, inspection, and approval by the Department of Labor Industries. If you are having a new manufactured home placed, be sure that your registered contractor employs a Certified Installer. You can verify an installer's certification online at www.FAS.LNI.wa.gov or by calling 1-800-647-0982.
Registered contractors, before you begin an alteration job, please consider this: You must purchase alteration permits and haveall alterations approved, as required by law. You could face a fine of up to $1,000 or an audit for failing to obtain a permit before beginningan alteration job. Each day and each location on which a violation occurs constitutes a separate violation. Additional penalties can be levied for failure to correct any violations noted during an alteration inspection.
Problems? Complaints? Contact L&I's Consumer Assistance Program: If you own a new manufactured home, we can help you work with the manufacturer or dealer to correct defects in the home. Call us today! 253-927-5935
What homeowners and contractors should know when altering a home
Why does L&I require permits and inspections? Think of L&I as Washington's "building department" for all factory-built structures in the state. Statewide consistency allows the industry to meet one standard and work with one entity rather than 39 different counties and multiple city jurisdictions. Since 1968, L&I has been responsible for inspections of recreational vehicles, commercial coaches, modular buildings and mobile homes, manufactured housing,park trailers, vendor/medical units and temporary housing.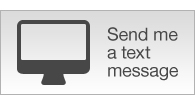 Today's Rates
| Mtg Loan | Rate | APR |
| --- | --- | --- |
| 30-yr Fixed | 4.55% | 4.7% |
| 15-yr Fixed | 4.01% | 4.22% |
| 1-yr Adj | 2.76% | 3.42% |
* national averages
Got a Question?
Do you have a question relating to real estate appraisals? We can help. Simply fill out the form below and we'll contact you with the answer, with no obligation to you. We guarantee your privacy.