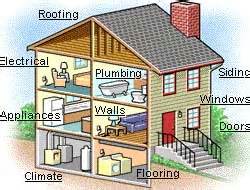 PROVISIONAL RENTAL PROPERTY LICENSE
EFFECTIVE JANUARY 1, 2012
Provisional Rental Property License Tacoma Municipal Code Chapter 6B.165.

Ordinance 27967 - amending Title 6B of the Tacoma Municipal Code adding new Chapter 6B.165, Provisional Rental Property.
The Tacoma City Council finds that rental housing is a valuable community asset, providing homes for all income levels. The City recognizes that quality rental housing is a partnership between owners, tenants, and the City. The City finds that 3 to 5 percent of homes in Tacoma are below the minimum building standards and appear to violate RCW 59.18.060. As a result, to ensure the public health, safety, and welfare of its citizens and the maintenance of quality rental housing for Tacoma citizens, the City Council is establishing a residential provisional rental property license program to prevent and correct conditions in residential rental units that adversely affect or are likely to adversely affect the health, safety, and welfare of the public. It is the purpose of this section to assure that rental housing within the City is actively operated and maintained in compliance with RCW 59.18.060. Providing for a provisional rental property license is intended to address that small percentage of housing that endangers renters and bring that housing into compliance with state law.
For more information regarding the Provisional Rental Property License contact City of Tacoma's Tax & License Division at 253-591-5252
BAI Services Incorporated would like to take this opportunity to introduce our company and its services that you will find useful for your rental property needs, today or in the future, dealing with Minimum Building and Structural Code compliance, building inspections, site assessments or identifying hazardous materials such as Asbestos, Lead, Mold & Petroleum's. We are a full service Inspection Specialty / Environmental Consulting Firm.
BAI Services Inc. is located in Tacoma Washington servicing the entire State of Washington for the last ten years. Our mission is to provide first rate customer service that gives our clients the critical information they need at a fair and competitive value.
With the start of enforcement for the Minimum Building and Structural Code compliance commencing January 1st, 2012, BAI Services is offering inspection services for the discounts price of $375 for these inspections (the City of Tacoma charges $450). For follow-up verifications of required repairs our services fees start at $285. We also have special reduced pricing for multi rental unit inspection orders.
When you are choosing and inspector please keep in mind that an inexperienced or overzealous inspector can result in un-necessary, expensive repairs and restoration costs and possible loss of your rental licensing. BAI Services takes a fair balanced approach to these types of inspections. Additionally, when you choose BAI Services you have the opportunity to get all of your property issues resolved at once. Not only certified in hazardous material inspections, pest inspections and property condition assessments, BAI Services is also a General and Abatement Contractor. This enables us to offer one-stop-shopping to our clients when repairs are needed providing you with convenient continuity via a single source of service.
Call and inquire Today! We can save you money and get you on track again.
Free Estimate Request
To request a FREE Estimate from us, please take a moment to complete the following brief questionnaire: