Commercial Property & Building Inspections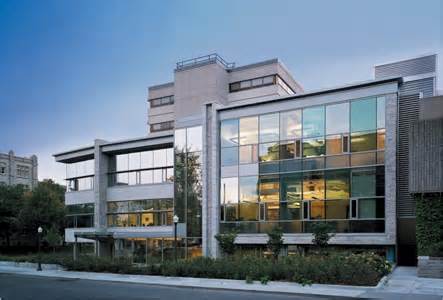 Commercial property and building inspections (also known as Property Condition Assessments or PCA's) are important for clients seeking to know the condition of a property or real estate they may be purchasing, leasing, or simply maintaining. Our network of commercial building inspectors follow industry accepted guidelines of ASTM E2018. These commercial inspection standards help both the commercial building inspector and the client to understand the scope agreed to for the inspection including the systems or areas to be inspected, and is used as a guide to develop said scopes and procedures. Depending on client needs or accepted risks, and property types, some inspections can be fully technical requiring additional specialist contractors, or simply a general condition assessment utilizing one or two qualified commercial building inspectors. Of course each varying degree of inspection or assessment will incur various costs and time frames as agreed or negotiated between the commercial inspection company and the client or clients.

Once the inspection or Property Condition Assessment is completed, a written report (also known as the Property Condition Report or PCR) is compiled and delivered to the client within an acceptable time frame. The Property Condition Report may include such items as concerns observed, recommendations for repairs or further inspections, and Americans with Disabilities Act (ADA) compliance surveys.

Experienced commercial building owners, net lease occupants, and commercial property investors know the importance and benefits of hiring a qualified commercial building inspector to perform a Property Condition Assessment. Our network of commercial building inspectors and infrared thermal inspectors are qualified and experienced to provide clients with the best service.
Scope

Purpose— The ASTM E 2018 guideline defines good commercial and customary practice in the United States of America for conducting a baseline property condition assessment (PCA) of the improvements located on a parcel of commercial real estate by performing a walk-through survey and conducting research as outlined within this guide.

Objectives— Objectives in the development of the ASTM E 2018 Standards are: (1) define good commercial and customary practice for the PCA of primary commercial real estate improvements; (2) facilitate consistent and pertinent content in PCRs; (3) develop practical and reasonable recommendations and expectations for site observations, document reviews and research associated with conducting PCAs and preparing PCRs; (4) establish reasonable expectations for PCRs; (5) assist in developing an industry baseline standard of care for appropriate observations and research; and (6) recommend protocols for consultants for communicating observations, opinions, and recommendations in a manner meaningful to the user.


Physical Deficiencies— The ASTM E 2018 guideline defines good commercial and customary practices for conducting a baseline PCA, the goal is to identify and communicate physical deficiencies to a user. The term physical deficiencies means the presence of conspicuous defects or material deferred maintenance of a subject property's material systems, components, or equipment as observed during the field observer's walk-through survey. This definition specifically excludes deficiencies that may be remedied with routine maintenance, miscellaneous minor repairs, normal operating maintenance, etc., and excludes de minimis conditions that generally do not present material physical deficiencies of the subject property.

Walk-Through Survey— The ASTM E 2018 guideline outlines procedures for conducting a walk-through survey to identify the subject property's material physical deficiencies, and recommends various systems, components, and equipment that should be observed by the field observer and reported in the property condition report (PCR).

Document Reviews and Interviews— The ASTM E 2018 guideline includes procedures for document reviews, research, and interviews to augment the walk-through survey so as to assist the consultant's understanding of the subject property and identification of physical deficiencies.

Multiple Buildings— Should the subject property consist of multiple buildings, it is the intent of this guide that only a single PCR be produced by the consultant to report on all of the buildings on the subject property.
Property Condition Report—The work product resulting from completing a PCA in accordance with the ASTM E 2018 guidelines is a PCR. The PCR incorporates the information obtained during the Walk-Through Survey, the Document Review and Interviews sections of this guide, and includes opinions of probable costs for suggested remedies of the physical deficiencies identified.


To obtain additional information please contact us direct or use the links on this site: Inspector Services, Order online.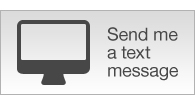 Today's Rates
| Mtg Loan | Rate | APR |
| --- | --- | --- |
| 30-yr Fixed | 4.55% | 4.7% |
| 15-yr Fixed | 4.01% | 4.22% |
| 1-yr Adj | 2.76% | 3.42% |
* national averages
Free Estimate Request
To request a FREE Estimate from us, please take a moment to complete the following brief questionnaire: