A Few Random Testimonials
Your firm is amazing. Your professional approach, attention to detail, method of reporting, accuracy, knowledge and expertise has allowed our real-estate agent to negotiate the best possible deal we could have imagined. Everything was turnkey ready when we moved in. The transaction went smoothly and everyone involved was impressed by your efficient and expedient turn around of the inspection report allowing everyone a wining situation. Thank you for a job well done! We will definitely refer you to anyone we know buying a home.

Sincerely,

Bob & Judy Seattle WA



You saved me from buying a mold contaminated home that would have made my whole family sick and cost me thousands of dollars to remediate. I thank you so very much!
It's good to know that reputable credible companies like yours are out there to help the public with the most important purchase of their life time.
Thank You!
Ron. Tacoma WA
I had no idea this mold growing behind my bed was as dangerous and life threatening as it was. Your company saved my life by identify the type and cause of toxic mold, including performing the abatement management and restoring my home to pre-lose condition. I thank you so very much. My health has improved and I will tell every one about your services and personal attention you gave to us.
Sincerely, Tom and Grace. Parkland WA
Being a single woman and not having the extra funds or ability to do home repairs, or knowledge of all the basic systems and components that were included in your inspection report, has saved me from a money pit. The amount of significant findings your company's inspection revealed has allowed me to back away from the transaction, receive my ernest money back and have my agent find me another perfect home. Thank you so very much!!
Sincerely, Verna Puyallup WA.
Dear BAI Services,

Thank you for the incredible inspection. The personal attention you gave to my wife and I all the way through the transaction process was un-measurable. I have not seen that level of support and service in years. You answered all my questions, the online reporting process allowed us to keep up our work schedule while our agent was able to down load the realtor summary portion of the report and keep the whole process rolling from insurance to lending. Your inspection was worth every penny! The digital photographs, narrative description of the home's systems assured us that we were purchasing a quality home. Money well spent!
Thank you again. Bob & Lisa University Place WA.
Purchasing an apartment complex was the scariest investment of my life. Your professional level of knowledge and experience was fantastic when it came to evaluating all the different structures, grounds, plumbing, electrical (not to mention the pest infestations you uncovered). You were very professional on the site and you made the existing tenants feel comfortable during the process. Most important was the level of detail in you reporting, allowing me to be aware of structural stability issues and upcoming maintenance cost and repai​rs that were needed.

Your company has allowed me to make a calculated educated purchasing decision I could not have made with out you!

Tim. Renton WA.



| | |
| --- | --- |
| | BAI Services Inc. did a fantastic job in working with state and federal agencies while performing this phase III environmental site clean - up on this 6 acre wrecking yard in Elma WA. Restoring the property back to pristine condition and successfully having it removed from the states model toxics clean up list in 2006 |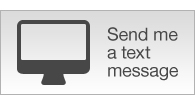 Free Estimate Request
To request a FREE Estimate from us, please take a moment to complete the following brief questionnaire: